Altech's newest MCM system, EVO!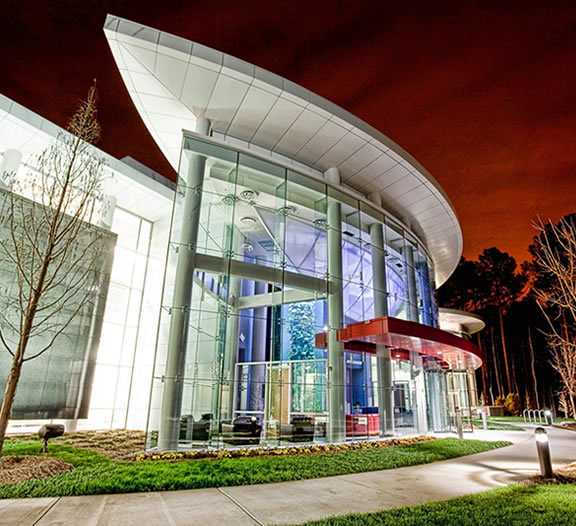 Altech's newest MCM system, EVO... Removes All Unsightly Rivets & Fasteners from View!
Altech Panel Systems, Cartersville, GA a major producer of MCM systems for over a decade and member of the Metal Construction Association, is pleased to announce its newest MCM/ACM panel system, EVO! Since the inception of ACM/MCM rainscreen systems onto US soil, architects and building owners have had to settle for visually unappealing rivets or fasteners penetrating the return legs of ACM/MCM panel systems. That is...until now! Through innovation and engineering, Altech Panel Systems has once again positioned itself at the cutting edge of Architectural possibilities by eliminating all visible fasteners or rivets! Patent Pending and fully tested, EVO embraces the future vision of all building facades.
Altech Panel Systems, LLC was formed in the Summer of 2004 and virtually immediately, the new Cartersville based company was producing the most technologically advanced, highest performing aluminum composite panel system manufactured in the USA. The company hasn't looked back since! Starting as a small company in Cartersville, Altech has grown to become a major player in the ACM/MCM marketplace and has shipped material to virtually every state in the union, and even overseas!
In the Summer of 2011, SECO Architectural Systems, Inc. purchased Altech Panel Systems and made it one of its family of companies in the rapidly advancing world of wall enclosures.
Altech's goal is to remain the industry leader in new products, new systems, new manufacturing techniques and the utilization of new technology. The company prides itself on a future-focused approach with a commitment to continually advance the company. As a result, Altech is now poised for even greater growth. Recent investments in personnel, engineering, state of the art manufacturing equipment and software have helped expand Altech's market reach and product offering well beyond the original composite panel systems. The company now offers a variety of exclusive wall panel solutions. In addition to the original AccuTrac DS (Dry Seal) and AccuTrac ES (Exposed Seal) MCM/ACM systems, Altech has developed a low-profile composite panel system, interior systems, a continuous insulation (C.I.) system, NFPA 285 compliant systems, and exposed fastener rainscreen systems.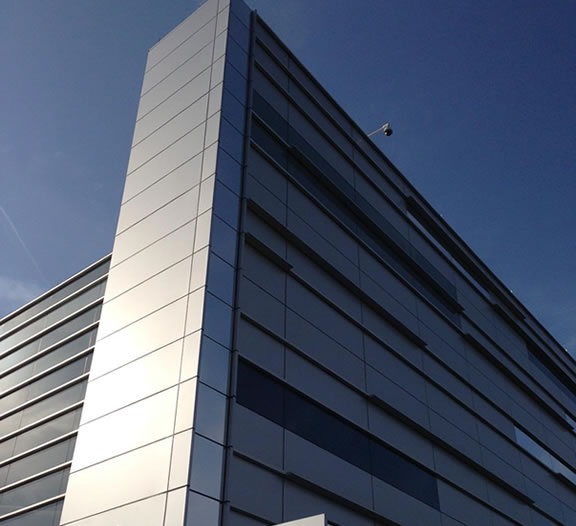 Back in 2004 the future looked bright for Altech.
More than ten years later, the future is brighter than ever!